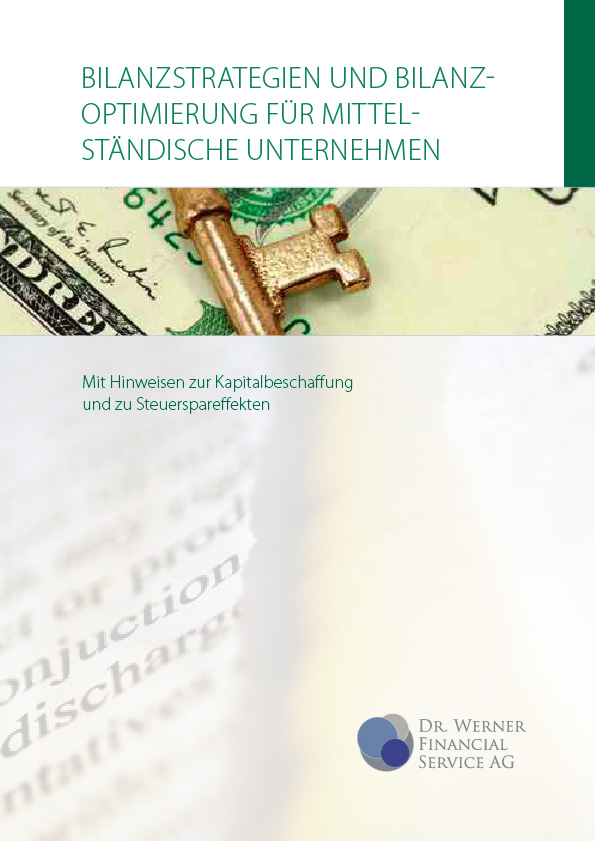 by the lawyer
Dr. jur. Horst S. Werner


Göttingen 2006
4nd edition,
40 pages,
45,- €





The equity ratio is one of the most important balance sheet ratios and decisive for the rating of a company. The better the equity ratio, the higher the credit worthiness of the company, i.e. the capability to gain additional debt.

In an overview, the practical guide points out how medium-sized enterprises can permanently improve their financial standing and thus their rating by allocating venture capital by means of a Private Placement on the free capital market. The author clearly explains the advantages of silent partnerships and profit-sharing rights for the balance-sheet.

However, the practical guide has much more to offer to the entrepreneur, who depends on an improvement of the equity ratio of his company. In a comprehensible language, the author explains how easy it is to convert a shareholder's loan into equity by means of Debt-Equity-Swaps. Special emphasis is made on the different possibilities to increase the company value by mergers.

The book ends with the description of easily realizable measures for the optimization of balance sheets by using options with regard to items included in the financial statement and by controlling the salaries of managers. In the end the author provides advice regarding the balance sheets of companies which should be observed by each company in times of an increasingly restrictive lending policy.

The lawyers have been working as a business and tax lawyer in the field of structured finance and business law for several years.